Kraft and I have been talking quite a bit about what we are going to do post-Whole30. The whole point of doing a Whole30 is to wipe the slate clean so that you can reintroduce all the food you took out one at a time. That way you can see that maybe gluten is what makes you feel like crap but dairy is fine. If on Day 31 you eat pizza, drink a beer, and eat ice cream, well, your tastebuds might be happy but all that work you did for 30 days is down the drain.
They have two ways to reintroduce foods. The slow way and the fast way. They also give you the option of continuing for longer if you think it's needed. Like if you feel better but you think it you could feel even better. They encourage a Whole45 or longer if this is you.
We're traveling soon so I kinda want to eat Whole30 until we get back home. I definitely don't want to introduce dairy while traveling. That just wouldn't be good for anyone. I don't know. We still haven't made a decision but we're leaning toward the slow way.
If you've done a Whole30 or are doing it, what are your thoughts? Which way worked best for you? What did you find you reacted badly to? Inquiring minds want to know 🙂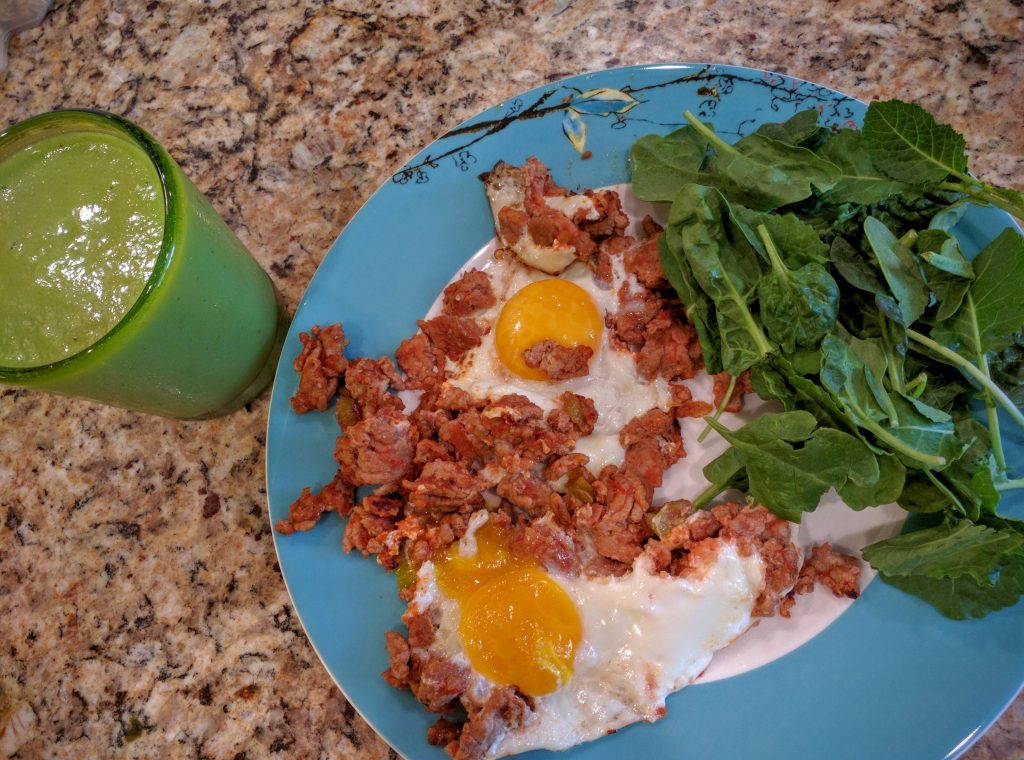 Breakfast:
Turkey and Salsa Skillet – This was pretty good and really fast. Apparently this blogger makes a lot of breakfast skillets. I'd be interested in trying more of them.
Spinach and Baby Kale Mix
Happy Digestion Smoothie – My kids luuuuuuv this smoothie. My kids hate everything. Everything. But they ask for the smoothie with the ginger in it. My weird kids. But they're right, this smoothie is really good.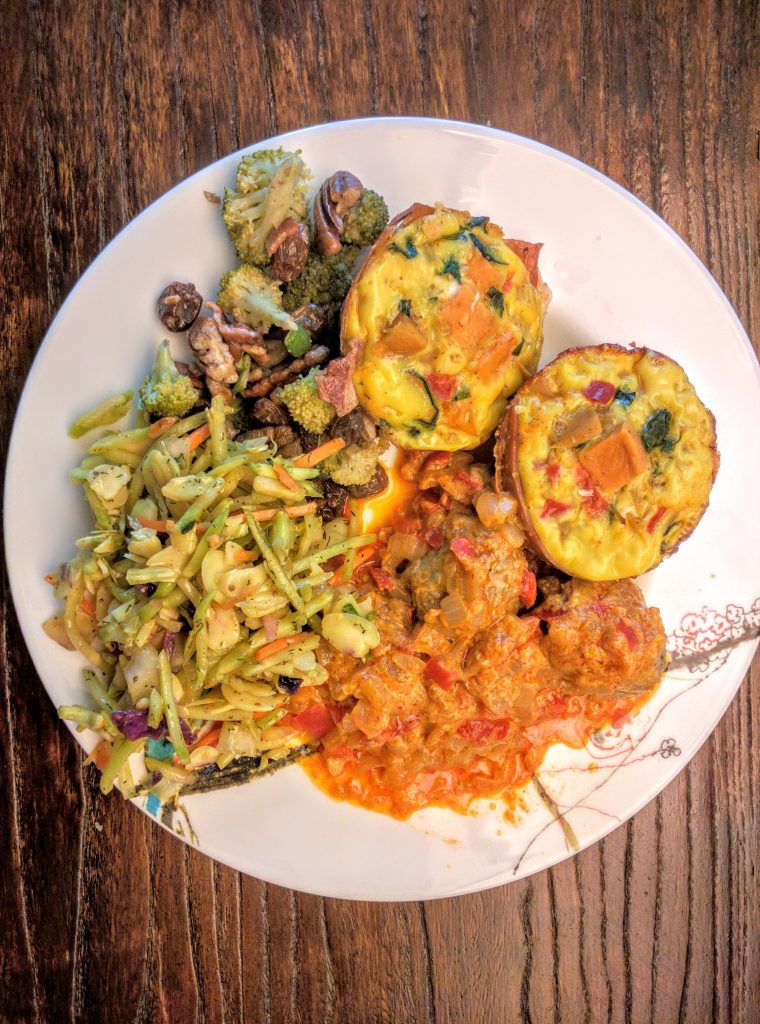 Lunch: (Kraft's lunch since I was at a Baby Shower)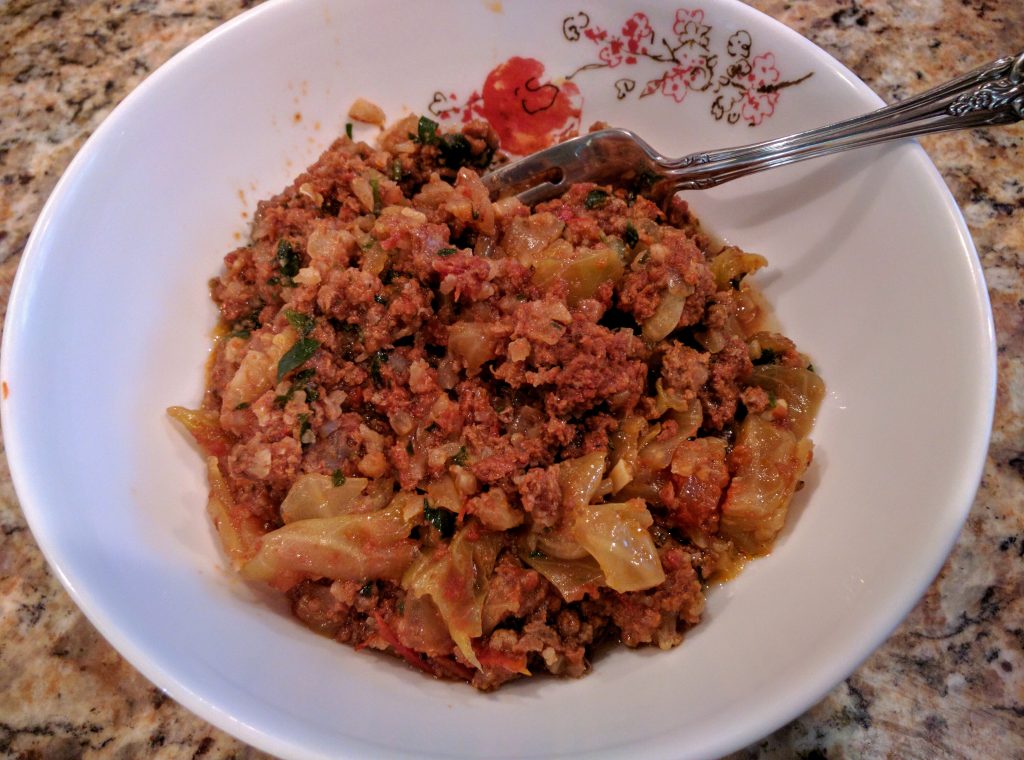 Dinner:
Slow Cooker Stuffed Cabbage Casserole – This recipe is pretty easy to throw together. Especially if you buy your cauliflower already riced. I did not and just chopped it up on the cutting board really small. I probably shouldn't have made this recipe because I kind of hate stuffed cabbage rolls. I was not a big fan of this but if you like stuffed cabbage, you'd probably like it.
Fruit – We had a ton of fruit that needed to be eaten because it was starting to go bad. This is also how we bribed the girls to eat their casserole first.
How We Felt:
Today I went to my first Zumba Master Class. Basically it's 2 hours of lots of different instructors doing their hardest songs as intensely as they can do them. I think if I wasn't doing the Whole30 right now I'd be in a lot more pain. It was a fun time, but it was intense. My feet and knees are feeling it a bit but not bad at all.