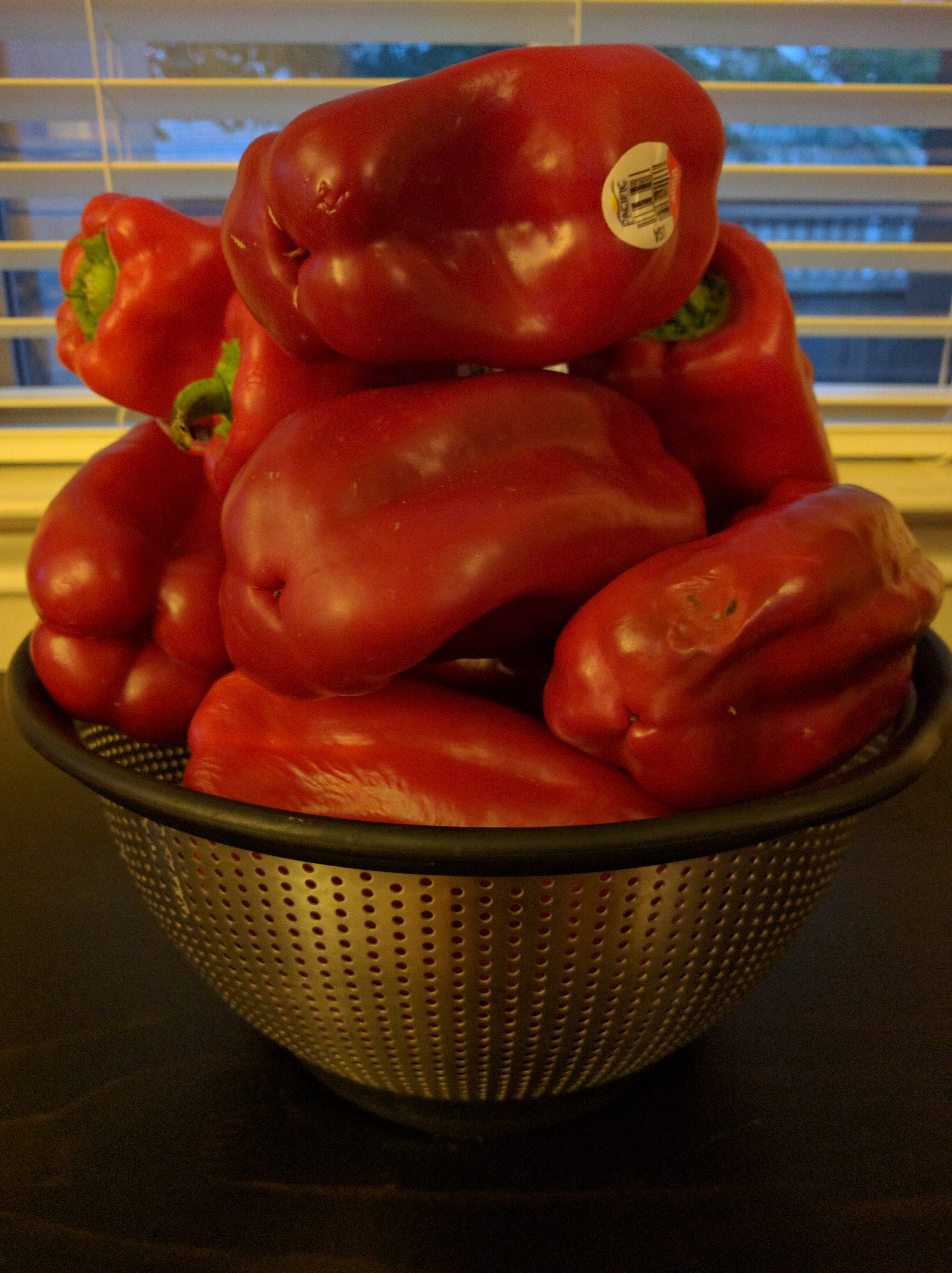 As if overbuying greens last week wasn't lesson enough, for whatever reason this week I completely overbought red bell peppers. And meat.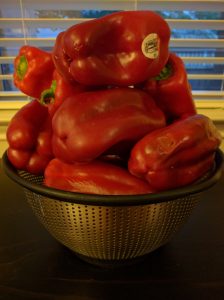 I think I bought at least 15 red bell peppers. They were crazy on sale. Like 1/3 what they usually are so I decided I was going to make stuffed peppers. For an army.
And I'm not sure why I bought so much meat. I currently have 40 chicken wings, 4 pounds of ground turkey, and a 4 pound sirloin tip. And that's left over from the week.
Thankfully all this can go into the freezer.
Here's how to freeze peppers if you're curious. Don't skip the cookie sheet step unless you want to use an ice pick every time you need a certain amount of peppers out of the bag.
After yesterday's post with some cooking hacks I like to use, I forgot to tell you about my favorite. The Garbage Bowl. Yup. It's the best.
https://www.youtube.com/watch?v=dpQVVJMGWsk
Of course, you can use any bowl, like a mixing bowl or something but I have the orange one and it just makes me happy. And it's just so darn useful. Sure, our trashcan is right next to the counter where I do all my chopping and prepping, but if I have to carry the trash across the counter then step on the pedal to open the trash, I always end up making a mess. Having that handy little bowl right there. Genius. And no Rachael Ray is not paying me. She just taught me a lot 🙂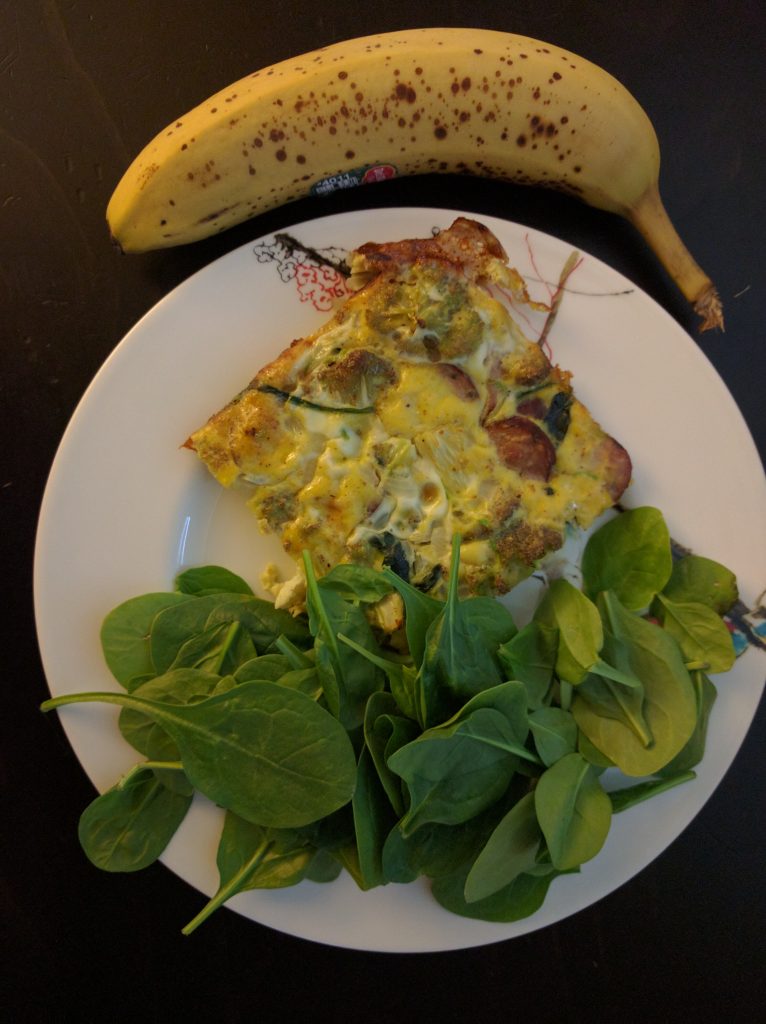 Breakfast:
Egg and Sausage Casserole – This isn't bad, but I think I'm finding that I just don't like egg casseroles.
Spinach
Banana and Almond Butter – I have a love affair with almond butter. I admit it.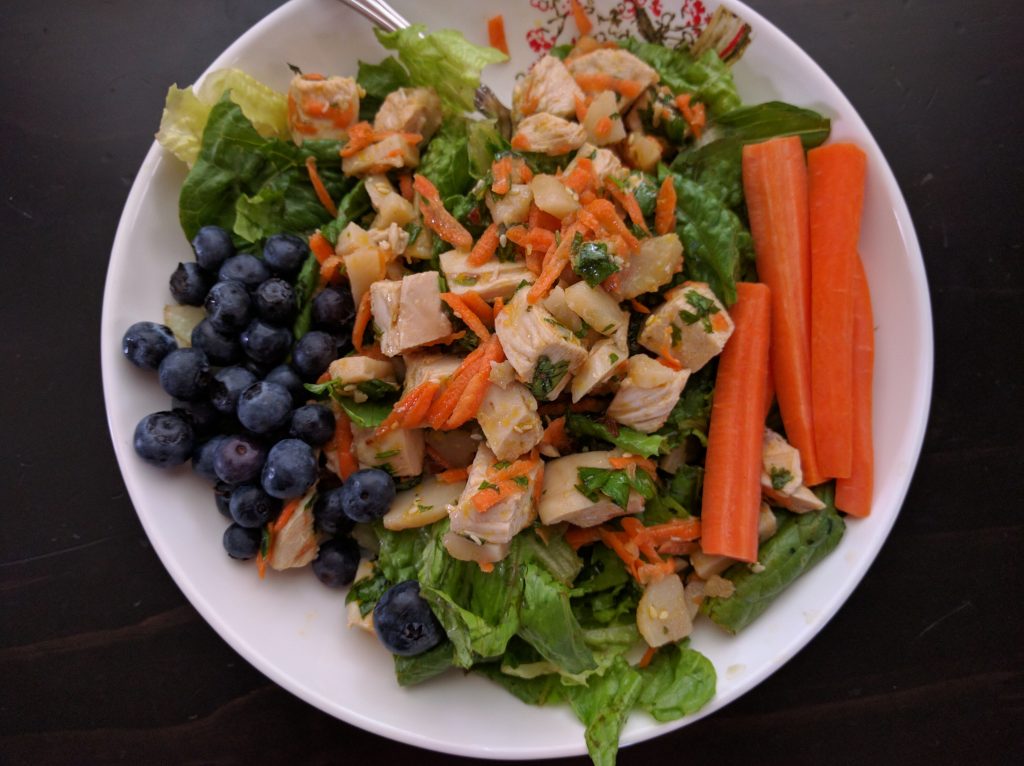 Lunch: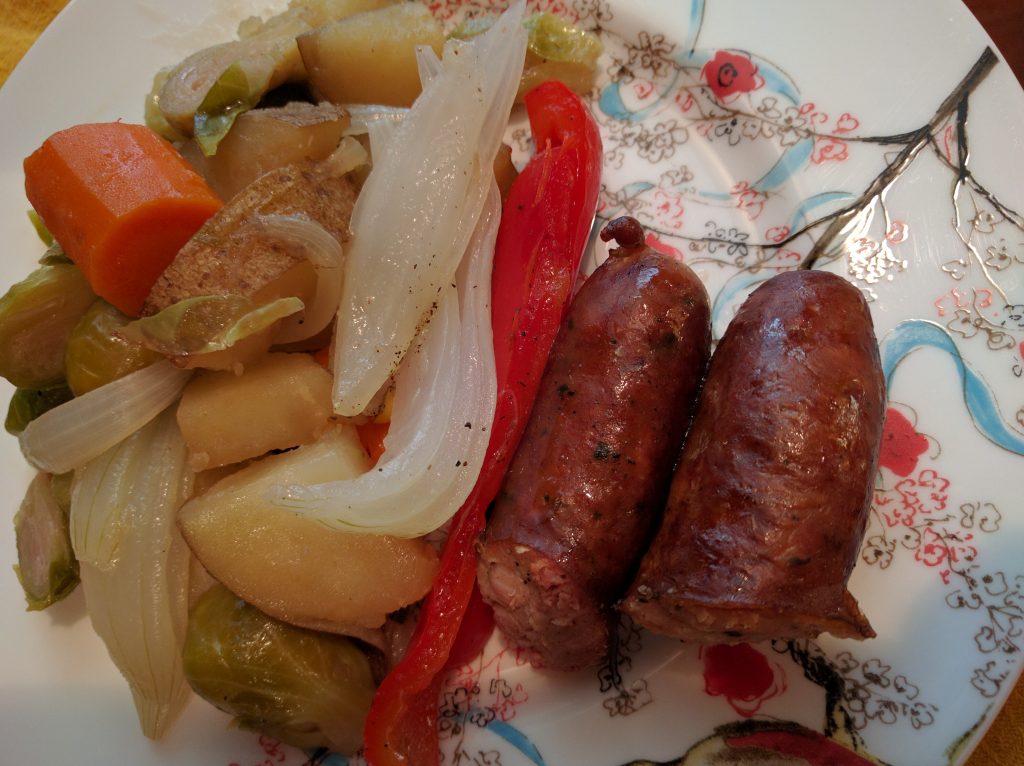 Dinner:
Milkcan Supper – I make this dish all the time. It's great for big groups. To make it Whole30, just sub the beer for some chicken broth and make the kids eat all the corn. Just because I prefer it, I swap out brussel sprouts for the cabbage.
Prep:
Chopped up about 4 pounds of carrot sticks
How We Felt:
No complaints today.