I read this really interesting article about weight loss, metabolism, and the Biggest Loser. The conclusions that the study draws might make weight loss seem impossible, but that's not actually their point. Their point is that metabolism plays a bigger role in weight loss and weight maintenance than we had previously thought and much more research needs to be done.
But what I found most interesting was this:
"We eat about 900,000 to a million calories a year, and burn them all except those annoying 3,000 to 5,000 calories that result in an average annual weight gain of about one to two pounds," he said. "These very small differences between intake and output average out to only about 10 to 20 calories per day — less than one Starburst candy — but the cumulative consequences over time can be devastating."
This is a big problem of mine. I'm constantly in the kitchen so I am always wanting to eat even if it's not mealtime. Those few raisins I pop in my mouth when I'm packing lunches or those couple crackers I eat when I'm making the kiddos a snack add up.
At the beginning of this Whole30, I was really good about not snacking but this weekend I've relapsed into constant grazing. At least it has been Whole30 compliant food but it's still not helping my habits. So I need to get back on the no-snacking bandwagon.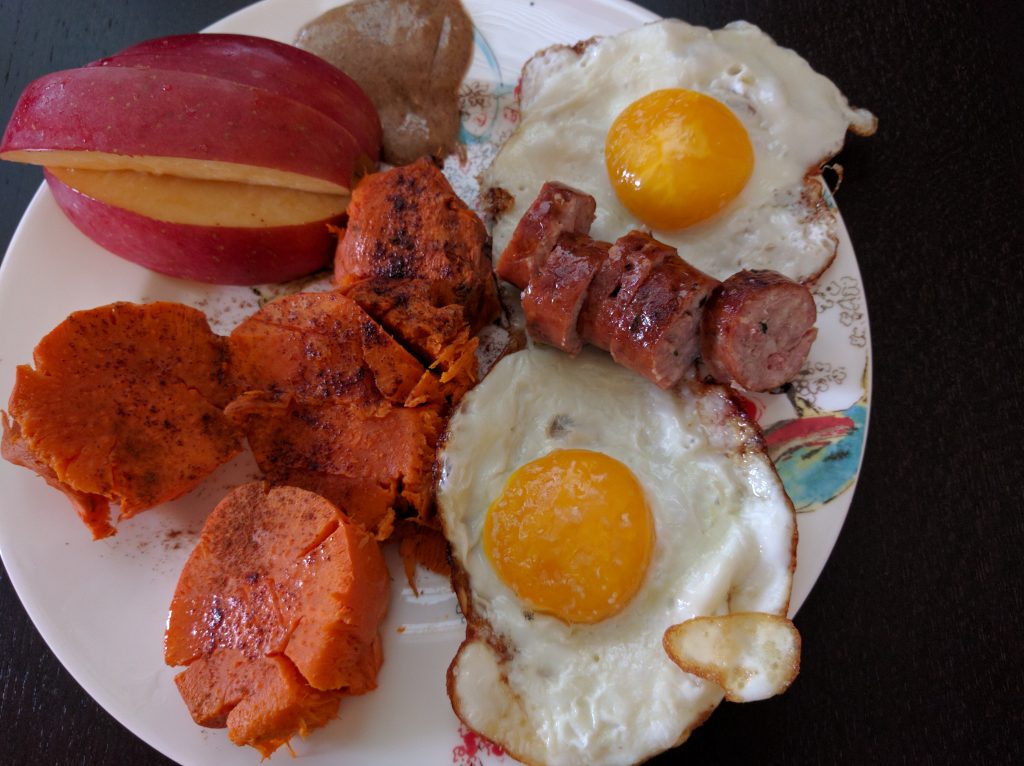 Breakfast:
Two fried eggs (I should probably look into the exact rules about fried eggs because I eat them a lot.)
1/2 a Sweet Potato
Garlic and Herb Chicken Sausage from Trader Joe's
1/2 Apple with Almond Butter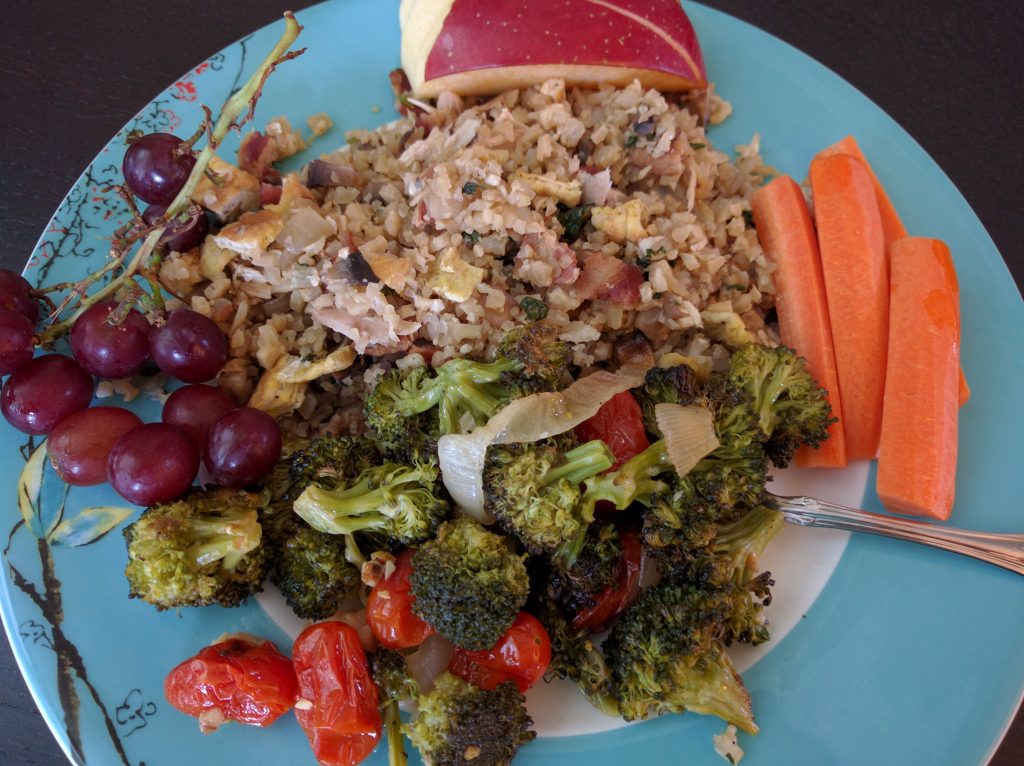 Lunch: (leftover party!)
Cauliflower Fried Rice
Roasted Broccoli and Cherry Tomatoes
Carrot Sticks
1/2 an Apple
Grapes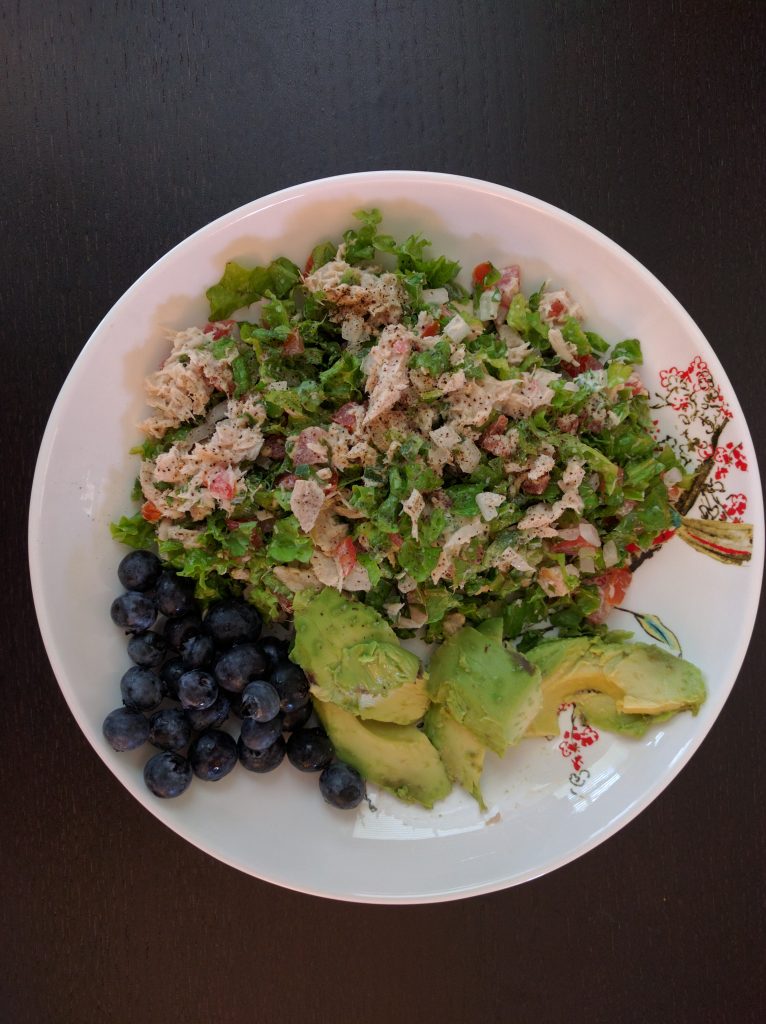 Dinner:
Leftover Tuna Salad with Whole30 Mayo
1/2 an avocado
Handful of Blueberries
How We Felt:
We actually ate all the leftovers from the week. Ok, ok, we have about 1/2 a cup of the Mexican Cauliflower Rice leftover but I just can't eat it again. But that's it. We ate everything else. I thought I may have over prepped at the beginning of the week but it worked out really well.
Meal planning for Week 2 is definitely not as fun as last week. I'm not as excited as I was last week and having to plan some separate food for our kids is really not fun. I've spent the last 3 hours meal planning and making up a grocery list. But they do say that most people quit the Whole30 on Days 10 and 11 and I get why.
I feel terrible. Achy and sluggish. The babies have been pretty sick the last couple days so I haven't been sleeping much at all so that might have something to do with it. But I'm feeling pretty crummy.